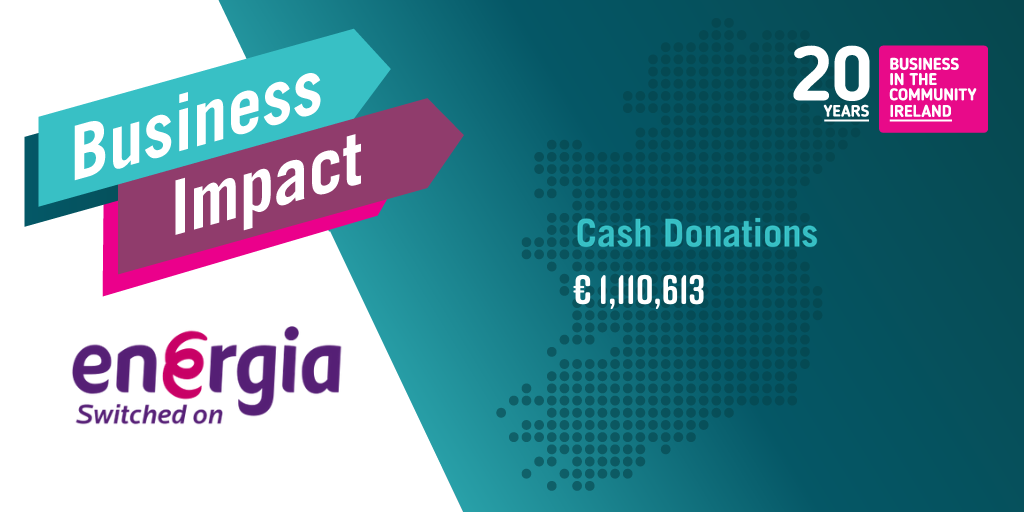 Every year Business in the Community Ireland measures the collective impact made by their members in the communities across Ireland and the stats from 2019 have been published. In 2019, 63 Business in the Community Ireland members contributed almost €38 million to charities and community groups last year.
At Energia, we provide Ireland with great value energy. However, we strive to do more than just that. We are heavily involved within the community across the island of Ireland. Energia supports the growth and prosperity of local communities through charitable donations, community benefit funds and national sponsorships.
In 2019, Energia partnered with and supported the communities that we live and work in, across the island of Ireland. We are committed to making a positive contribution to the communities in which we operate and we align each of our businesses to ensure that we give back to society. Through our sponsorships, community benefit funds, funding for energy efficiency projects and charitable donations, we have given over €1m in cash donations which is over 5% of the total cash donations contributed in 2019.
As a modern customer-centric utility, what we do underpins the quality of life and living for people across this island. We are the power behind homes, schools, hospitals, factories, businesses and all of Ireland's streetlights.