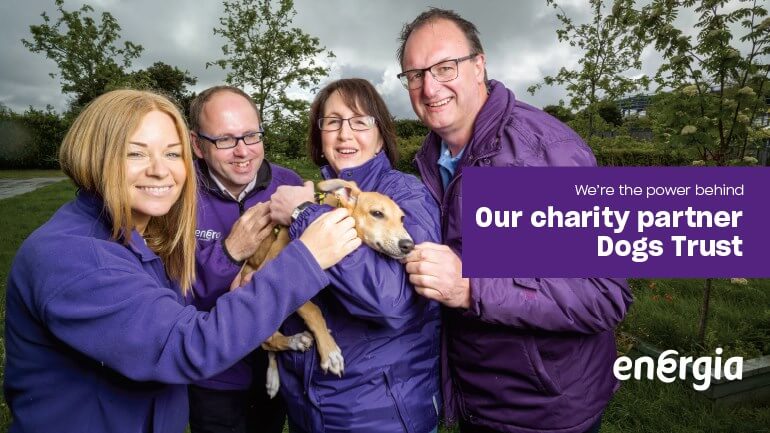 Energia: Dogs Trust Ireland
Energia have nominated Dogs Trust, Ireland's largest dog welfare charity as their Charity of The Year. The partnership will see Energia staff participate in numerous exciting events over the course of the year to raise vital funds for Dogs Trust. Staff also look forward to engaging in volunteering activities and Dogs Trust organised events.
Michael Ringland, PR & Events Manager commented, "Energia is delighted to partner with Dogs Trust, a charity that is community focused and undertaking valuable work in terms of educating current and future generations of dog owners. We work with communities all across Ireland, organisations and initiatives that make a real difference to people's day-to-day lives. In recent years we have invested over €165,000 in charitable organisations".
Suzie Carley, Executive Director, Dogs Trust commented; "We are delighted to have been chosen as Energia's Charity of the Year Partnership and look forward to working with their team on many exciting joint initiatives. The health and happiness of every dog is at the heart of our work as we aim to reduce the number of, and ultimately see an end to, homeless dogs in Ireland. We don't receive any Government funding so our life-saving work would not be possible without the generous support of the public and organisations like Energia to help us raise vital funds and awareness, to further our mission."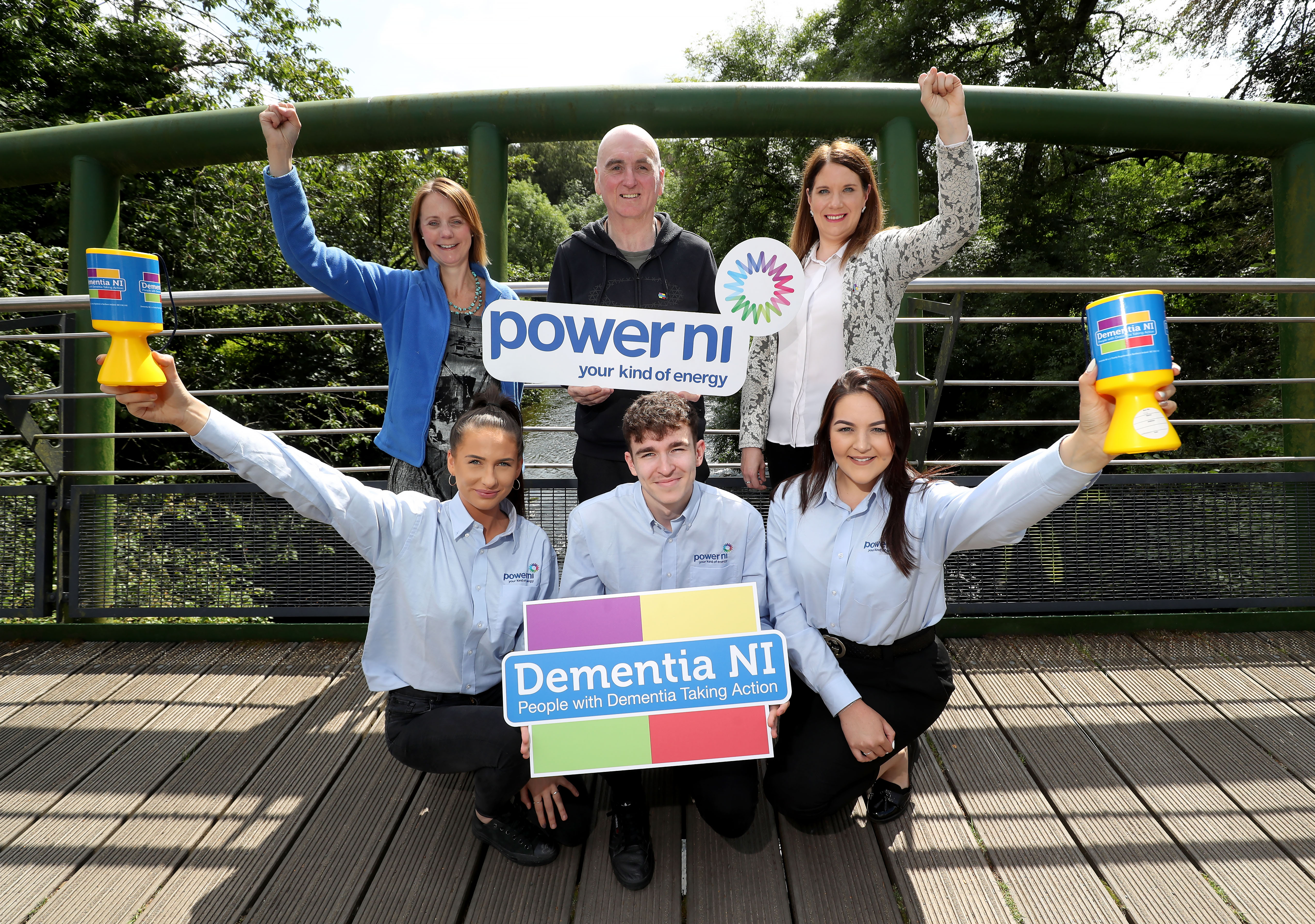 Power NI: Dementia NI
Power NI has partnered with Dementia NI until March 2020. Looking to the year ahead, they have an action-packed calendar of events planned which includes; coffee mornings, table quizzes, a team tuck shop and bake sales. The funds raised will be used to help fund Dementia NI support groups in areas across Northern Ireland.
Announcing the new partnership, Gwyneth Compston, Energy Services Manager at Power NI stated: "The Charity of the Year Partnership is incredibly important to all of us at Power NI and we are proud to partner with Dementia NI for 2019/20. Dementia NI acts as a pillar of support for so many people across Northern Ireland. We are a caring energy provider and with Dementia NI's support, we want to ensure we are well equipped as an organisation to support our customers living with dementia or any other illness".
Welcoming the support from Power NI, Tara Collins, Programme Manager at Dementia NI, said: "We are so pleased that Power NI has chosen Dementia NI as their charity of the year and look forward to seeing the opportunities the partnership has to offer. As a charity, the money donated by the public is vital in order for us to continue our services across Northern Ireland. The money raised by Power NI will be used to help Dementia NI to grow their essential services to help our members and their loved ones dealing with a dementia diagnosis".