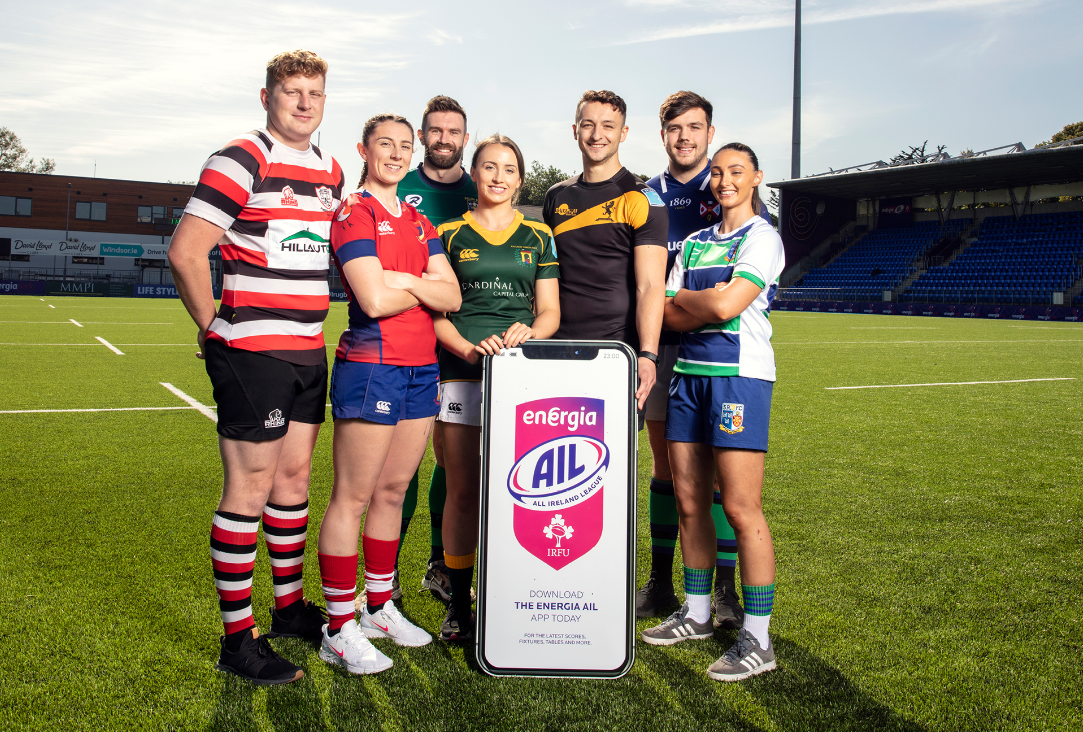 Not only are Energia the Official Energy Partner of both Leinster Rugby and the IRFU, Energia are also the proud title sponsor of the Energia Men's, Women's, and Junior's All Ireland League (AIL) competitions for the next five years. As title Sponsors of the Energia All-Ireland League, Energia have just launched a new app will act as an all-in-one hub of essential and engaging AIL information for players and supporters alike, available to download online at energiaail.ie.
Speaking about the further commitment to the All-Ireland League, Gary Ryan, Managing Director of Energia Customer Solutions said:
"We are dedicated to helping grow the AIL leagues across the board from junior all the way up to provincial Men's and Women's divisions. As part of our commitment, we are thrilled to be helping streamline all AIL content by providing a one-stop hub for everyone interested in the league. We are looking forward to the season ahead and seeing the league continue to grow in support."
Alongside the launch of the Energia AIL App, Energia have also committed to becoming the primary sponsor of The Club Scene Podcast. Hosted by Daragh Frawley, Maurice Hartery and Ger Burke, the weekly podcast is an entertaining outlet for fans to catch up on all the latest AIL news, commentary and updates, available to listeners through the Energia AIL App.
Energia understands the importance of grassroots AIL clubs in creating a world-class National team and have worked closely with Irish Rugby to deliver a sponsorship package that facilitates the future development of rugby in communities up and down the country.
The Energia AIL app features include:
Tables
Upcoming fixtures
Results
Latest News and updates
Full list of AIL clubs and information on each club
The Club Scene Podcast
Energia special offers
The app is available to download in the Google Play and Apple Store.