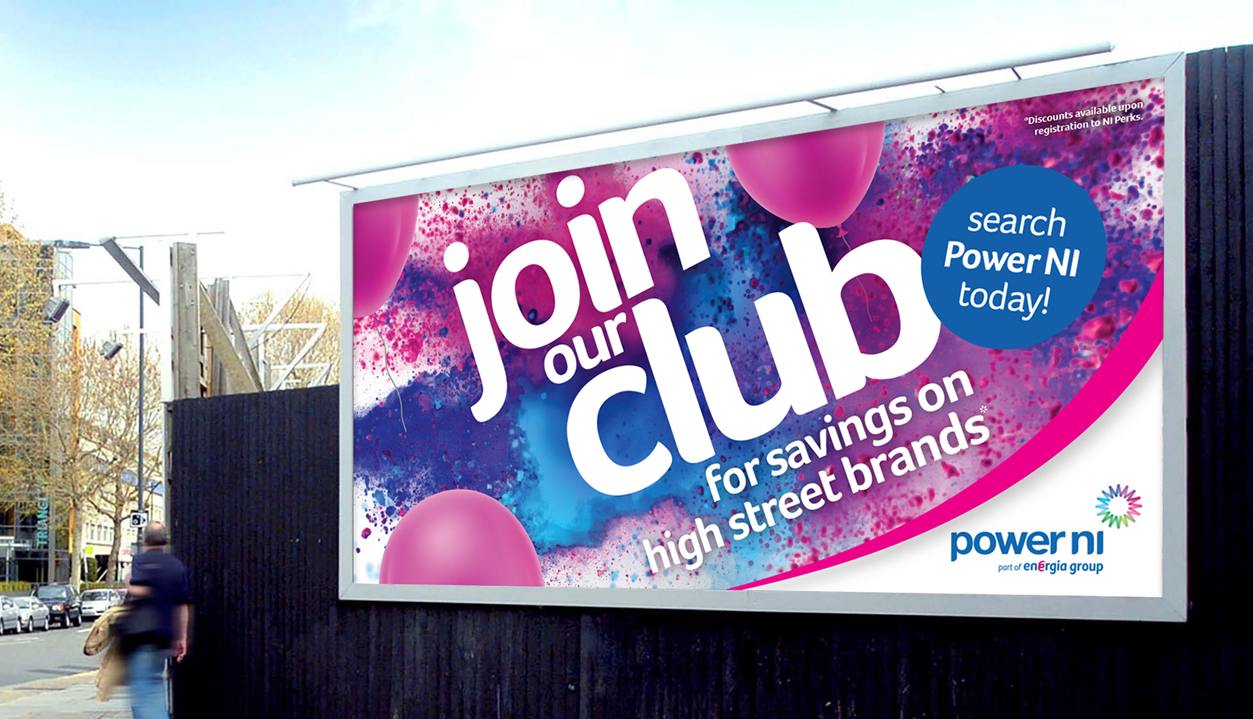 Their 'Join Our Club' campaign is running across Northern Ireland and demonstrates all of the ways' customers can engage with Power NI – whether that is by saving up to 6% annually by using Energy Online, downloading their new app or saving even more with Power NI Perks.
Perks is home to 100s of high-street and online retailers from giants such as Marks & Spencer and Tesco to locally owned tanning company He Shi. Power NI Perks allows customers to be in control of the discounts that matter to them – whether that's saving on their weekly shopping to saving on luxury holidays.
Head of Home Marketing & Communications, Kerstie Forsyth states:
"Our new 'Join Our Club' campaign is about letting both our customers and prospective new customers know that there are lots of benefits on offer when a member of our club.
Top notch customer service is in our DNA, along with discounts given to customers year in, year out. On top if this, we offer Perks to our customers – giving them access to discounts off hundreds of popular high street and online brands.
I would encourage the public to consider Power NI as their supplier when buying their first home or re-joining us for competitive prices and outstanding discounts with Energy Online & Power NI Perks".
To join 450,000 customers with Power NI, please see www.powerni.co.uk/join