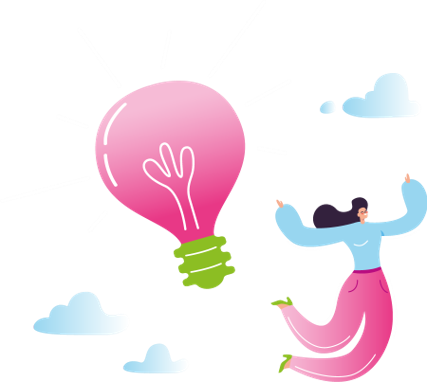 We are delighted to share the news that our Power NI company has won the coveted 'Digital Innovation of the Year' Award at the 2020 Digital DNA Awards for their One Account Project.
They were up against some very strong competition, such as the likes of BT, PwC, Velocity Worldwide and Danske Bank to name but a few. BT were also highly commended.
Background to the entry
Operating in a highly competitive and cost driven market, the need for Power NI to both acquire new customers while retaining our existing base is ever more challenging in the context of being a price regulated business.
While competitors are able to offer attractive monetary incentives and lower electricity prices, Power NI is mandated to not discriminate on the basis of price which has led to a business strategy of delivering best overall value for money through stand out product and service innovations and unique customer experiences to help maintain market leading position.
The Vision
Create an innovative central online platform for customer engagement, communication, service, rewards, payments and account management that can be accessed on web and a mobile app
The project entry focused on the digitalisation of the Customer Experience via the Energy Online App. Power NI set some ambitious goals at the onset of the project however they overachieved on their targets and in doing so delivered an incredibbly innovative app experience all combining ...
✓ Enhanced UX and interface design
✓ Gamification design through interface features
✓ Integration with PowerNI Perks (Customer rewards & offers)
✓ Self servicing account management features
✓ Two way communciation through live chat
✓ Utilisation of personalisation technology for customer segments
... and much more!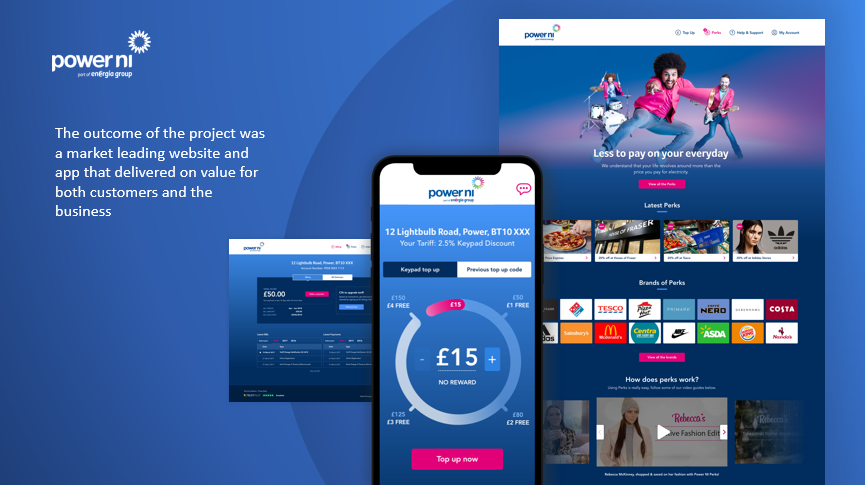 The outcome of the project was a market leading website and app that delivered on value for both customers and the business.
Above Preview: Gamified keypad top up dial – Simply swipe and touch to complete top up with securely saved payment details. Top up more, get free electricity.
Above Preview: Quick step to bill payments – Snapshot view of bill amount and tap to pay. Store a number of payment cards or access smartphone wallet payment options.
Above preview: Power NI Perks integration and personalisation – View top reward offers from online and high street brands personalised based on preferences identified in browsing behaviour and conversion tracking. Access the full Power NI Perks reward platform to make purchases with seamless integration.
The Next Steps
As with the launch of any innovative technology, the challenge is to continue to build upon the value delivered for the customer and the business by creating a roadmap with flexibility to adapt and scale to consumer and market demands. Power NI believe we have achieved the development of this roadmap with the next phase in the Energy Online journey hotly anticipated to include automated payments and a green energy focus. We look forward to presenting our next wave of innovation at future Digital DNA awards.
We'd like to take this opportunity to congratulate those on the Power NI One Account Project Team for all their hard work and dedication to this project and our customers.