PowerNI, part of Energia Group, are proud to yet again support Belfast Culture Night as a principal sponsor of the event. This year Culture Night become "Culture Night And Day" as the event takes place across both the 20th and 21st September, with a host of events all over the city adding up to the cultural highlight of the year.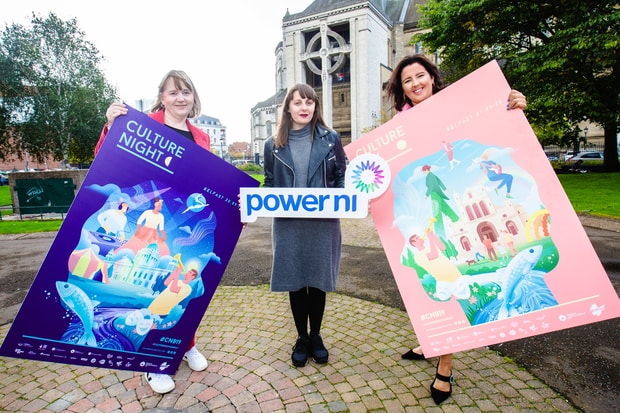 As part of this event, Power NI will be making over Cathedral Gardens in the city's historic Cathedral Quarter with a night-and-day mini-festival of live music, events, cool animation and pop-up circus performances.
On the evening of Friday 20 September, the gardens will be magically transformed into Light Gardens. Power NI will energise the space with the Power NI Presents stage featuring top funk and soul acts from Northern Ireland, and on Saturday, the Power NI Stage will host the best of Northern Irish emerging musicians.
Across both days, Power NI will bring a splash of "Lights and Colour" to the gardens with pop-up circus performance, Street Countdown and The Power NI Photo Experience.
"We're delighted to join Culture Night for a second year running" commented Gemma-Louise Bond, Senior Sponsorship & Events Executive with Power NI. "We are proud to be a supplier that encourages local and promotes talent – lots of which will be on the Power NI Music Stage. We can't wait to see everyone having a memorable night (and day!) out in the city!"
Sponsorship of Culture Night (& Day) is just one of the ways in which Energia Group supports community organisations and quality of life initiatives across the island of Ireland. From sponsorship of Leinster Rugby through support for charities and "Helping Hands" community programs, you can find out more on the community section of our site.