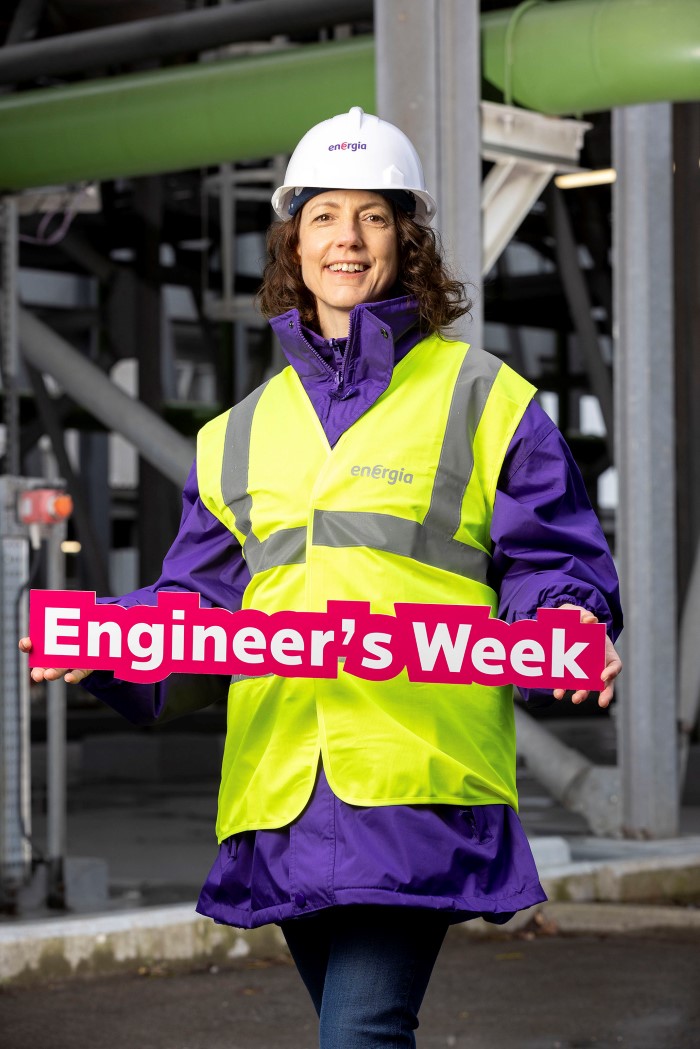 As a leading developer and operator of renewable energy across the island of Ireland we are proud to celebrate the work of all their engineers across the group this Engineer's Week, many of whom, including Energia Group's Energy Services Manager, Tricia Murray, are working on innovative solutions to major issues for society such as climate change.
Tricia Murray, a DIT and Trinity College Dublin graduate who began her career as a quantity surveyor, now helps businesses become more energy efficient. Energy efficiency is an important area of focus, given recent research undertaken by Energia which found that 3 in 5 businesses across Ireland are highly interested in energy efficiency and learning how to reduce usage for the year ahead.
Speaking about her career to date, Tricia said: "When I first started out, I was a quantity surveyor working on projects with €80 million budgets, but I was much more interested in the environment and our impact on it. With my engineering background, it was easy to transition and now working with Energia, I'm able to work on projects I am passionate about.
My focus is on businesses and how I can assist them to reduce their energy consumption. Within that, my role is also quite diverse and ranges from calculating the annual savings achieved from an energy efficiency project such as investing in a new boiler to writing up a contract with supply services."
Speaking about why she wants to promote Engineering as a career choice for young women Tricia said, "When I studied engineering in the nineties there were only 4 girls in my class. In the workplace, as engineers we use our creativity and innovative approach to help solve some of the world's biggest challenges. Take for example Climate Change, in my role, my team and I work with business customers to improve their energy efficiency and reduce their carbon emissions and transition away from the use of fossil fuels. Energia Group are developing windfarms, solar farms and battery storage solutions critical to helping Ireland meet its climate action ambitions. Engineering and in particular the Energy sector offers exciting opportunities for career development. I would certainly recommend Engineering as a career choice to young people especially if they enjoy solving problems and working in collaboration with many other professions."
STEPS Engineer's Week is a celebration of the world of engineering in Ireland which runs from 5-11 March, also falling during this week is International Women's Day (March 8) - a global day celebrating the social, economic, cultural and political achievements of women. Through its ongoing works all over the island of Ireland across renewable energy generation, Energia is showcasing and offering opportunities for women in engineering and girls of all ages to pursue careers in the engineering and STEM sector.
Energia Group is building an inclusive company culture that leverages diversity and supports professional development opportunities for women. In 2021 the Group signed up to Business in the Community's Elevate pledge and we launched our Women in Energy Network as part of the company's broader Diversity and Inclusion programme. As part of the Women in Energy network a number of groups were created including; Women's Health and Well-being; Early Career Women; Women Returners and Aspiring Women all of which are aimed at supporting women through various career and personal milestones.