Proposed Culmullin 220 kV Substation
(Title: Map of proposed Culmullin 220 kV Substation)
Energia Renewables are developing plans for a 220 kV substation in the townland of Culmullin in County Meath. The proposed Culmullin Substation will facilitate the connection of three Energia solar developments situated between Drumree and Summerhill to the local electricity network.
This will help Ireland to reach its 80% renewable electricity target by 2030, reducing our reliance on fossil fuels and increasing security of energy supply.
View full map PDF here.
Energia Culmullin solar developments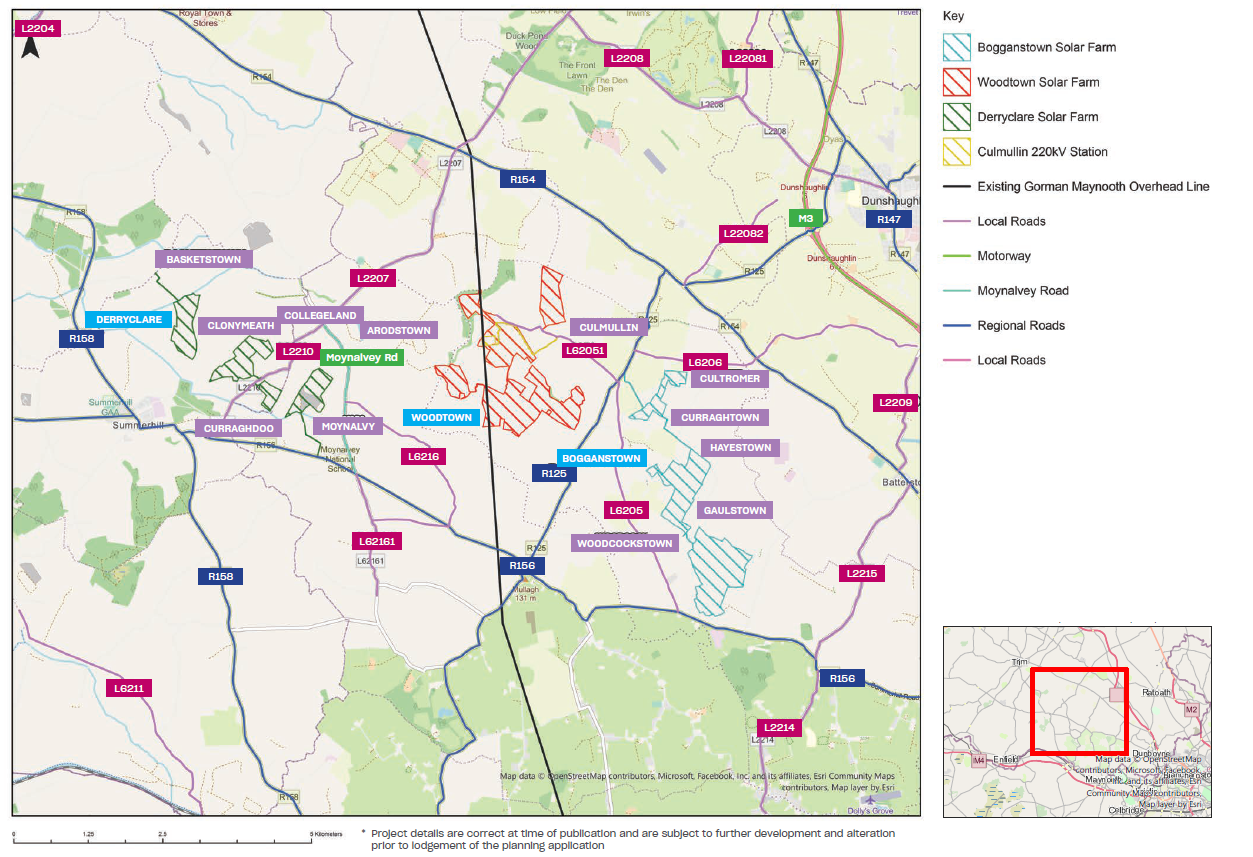 (Title: Map of proposed Culmullin 220 kV Substation and Energia solar developments)
View full map PDF here.
You can find out more about our Woodtown, Derryclare and Bogganstown solar projects by scrolling down the page.